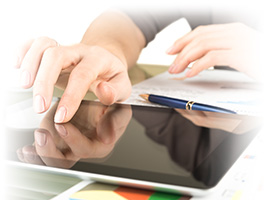 How to write an apartment review
---
So you have something to say and you're ready to help others benefit from your experience by writing a review?
RentersPages.com encourages you to submit reviews and feedback about rental listings on our site.
Writing reviews for apartments for rent will help others determine whether or not the rental is suitable for their needs.
Everyone has their own way of writing a review. Here are some review-writing tips and guidelines on how to write a great apartment review.
Rental review tips and guidelines
01

Be objective:
Think about how you would describe the property to a friend. Think about how you like to read reviews online, then write that way. Someone else will be reading your review and will have to make sense of it.
---
02

Be honest:
Most of your experiences will be good ones, but we know that occasionally, you'll be writing a negative review of a rental property you've visited. That's ok, but do it respectfully. Just be honest so the concerned party can take corrective action and improve.
---
03

Be specific :
A good review is detailed and specific. Think about what others will want to know, the details they're likely to miss or the unique aspects that made your visit to the property worthy of a review.
---
04

Be brief:
Remember to keep it simple – and brief! We love to hear about others' experiences, but we don't like to read tons of text about it. Get your message across as briefly as possible – it will get read and be much more useful that way! The recommended length for a review is between 100 and 250 words.
---
05

Be classy:
Respectful, well-written reviews get read. Your English or French doesn't have to be perfect, just as long as you keep away from profanity and name-calling, use good grammar, avoid using ALL CAPS, and check your spelling, you'll do just fine!
---
Writing rental property reviews: Some reminders
Smoking in the common areas of buildings is not permitted on health and safety grounds. Some landlords may agree to let you smoke in your unit, but if there's a restriction on this, it will be in the lease. Breaking the no-smoking policy if there is one may get you evicted.
If a tenant is too noisy or creates too many disturbances, not only will the landlord have grounds for eviction, but neighbours could also complain and call the police if the noise levels are beyond acceptable. Damaging the building or unit will similarly get a tenant in trouble and be grounds for terminating the lease.
Don't stray too far from topic: Sometimes a review can become the subject of general commentary. Use this tool to make a review about a specific rental property, and please don't use it as a general "airing-out" of other issues – there are better sites and forums for this! ·
Don't abuse this review tool and spoil it for others. We don't believe in abuse, harassment, threat, or false statements, so we'll take reviews like that down. Please be respectful when you use this tool. ·
Don't add personal information on your reviews such as your email or mailing address, phone number, etc.
Don't use this tool for spamming or hacking purposes. Reviews should be text only.
So now that you've read the tips and guidelines to write a great apartment review, go ahead and start visiting rental properties and share your experience! We want to hear from you!