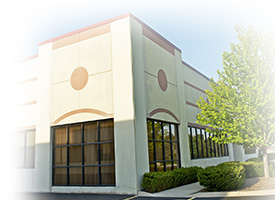 Commercial leasing: ten tips
---
Whether you're a small business or a large company looking for commercial space to rent, finding the right property to rent can be a difficult and time-taking task.
If this is your first time leasing retail, office or industrial rental space, you may feel that it's not so different from renting residential property. However, you may be surprised at the intricacies involved.
Let RentersPages be your guide to renting retail, office or industrial space so you can avoid the pitfalls and make the process a positive one!
There are several advantages of leasing commercial space instead of leasing:
If the property loses value, it won't affect your business capital
You won't need to repair or maintain the building on your own
You'll have more flexibility to take on more or less space or move to another location
You won't need a large sum of cash to put down as a deposit as you would if you were buying
Retail, office and industrial leasing: 5 tips on where to start
As your business grows, you'll have to consider costs, future expansion, and protect yourself in case anything goes wrong.
When you're looking for retail, office or industrial rental space, it's your business at stake, so it has to be the right place.
So where do you start? Try to look at the big picture:
Review your business plan and consider if you're ready to start renting commercial space for your business. Speak to your bank and get advice about financial planning for the future. You may want to give your bank as a reference for your landlord when it comes to signing the lease for your retail, office or industrial rental.
Understand the costs. Renting a retail, office or industrial location can be an expensive venture, so the growth of your business has to justify the costs. Crunch the numbers before you start the process, no matter how exciting the idea of moving to commercial space might be.
Plan ahead and give yourself plenty of time before your move so you're not making decisions under pressure. If you're considering selecting a new site for your business, start your process 10-12 months in advance.
Don't go roving all around town looking for retail, office and industrial space. Pull out a map and mark the boundaries of where you're willing to do business or rent your location. Check listings of competitors on the internet.
Find a place that works. When you're selecting sites to visit, remember that what you need is not the "ultimate" cool, expensive business premises but one that will suit your needs and fit your budget. Successful entrepreneurs find spaces that work, so they can focus on growing their business.
20 things to consider for when renting retail, office and industrial space
01

Space

Retail, office or industrial rental space for rent is often listed in terms of square footage – but how much of it will be useable? Is the shape of the space, and the size, adequate for the kind of business you operate? Determine how much storage space you will need, and make sure that there is enough space in the new location, and that it's secure.
---
02

Location

< p class="tenant">This is often considered one of the most important aspects of renting retail, office and industrial space. You may want plenty of footfalls near your premises or be located in a busy neighbourhood or central area convenient for customers or employees. Check where competitors are located in comparison and ensure they're not too close.
---
03

Access

Will clients find it easy to get to your business premises? Is there adequate parking for customers nearby or dock areas for trucks or moving equipment?
---
04

Vacancy

Is the building nearly full, or are you the only prospective tenant? Both extremes are to be avoided. You don't want to scare away your clients with business premises in a "ghost" building, but neither do you want rent retail, office and industrial space in a building that's at full capacity which leaves you no room to expand. Rates can vary even for units within the same building, depending on demand, visibility, the shape of the space, amenities, window light, etc. Make sure to visit all the available units in a building, not just the one the landlord shows you first.
---
05

Exclusivity

Does the landlord agree, in writing, not to lease out other units in the building to natural competitors?
---
06

Flexibility

Are there limitations on what kind of business you can run in the commercial space? What if your business changes direction in the future – are you limited in terms of types of business activities? Make sure this flexibility is reflected in the lease!
---
07

After-hours

Does the building have "out-of-hours" access if you want to keep your business open after or before the usual working hours or at weekends?
---
08

Air conditioning

Who pays for energy costs, and if it's you, how will you be charged? Is your space metered individually, or are costs shared between business tenants? Is the AC available after hours – is it at a premium then?
---
09

Safety

Where are the emergency exits? Does the building comply with all existing fire safety regulations? Is there any asbestos in the building? Is the neighbourhood safe?
---
10

Decor

Your office needs to make an impression, but don't blow your budget on decor. Remember that the business space is secondary to actually generating income with the business. Renting commercial or retail, office or industrial rental space is about expansion, not about sinking your budget into the "coolest" office space.
---
11

Common areas

Are there any shared areas? Who's responsible for the upkeep? Are there any extra charges to use these common areas?
---
12

Repairs

Who pays for the repairs to your unit and to the building or common spaces? What control do you have on costs if you're expected to share in the repairs?
---
13

clients

Neighbours: What other businesses are located in the building, and will they reflect well on yours? Can you build partnerships with complementary businesses that can send your way?
---
14

Negotiation

Find out what others are paying for similar units if you can. How willing is the landlord to negotiate? Can you get a better price if you rent the commercial space out for longer (and is this realistic for your business?)? If you don't have a renewal clause, does the landlord have the right to relocate you to another unit in the building?
---
15

Expenses

Are there any extra building operating costs that you have to share in? Are any other costs likely to be passed on to you (e.g. real estate municipal tax, increased building expenses)?
---
16

Insurance

The landlord will have insurance for the building, but you should also find yourself specific insurance for your business as well as your business premises. Liability insurance is always a good idea if you're running your own show, and you should ensure that you have insurance that covers you if, for example, someone injures themselves in your retail, office or industrial rental space or if you cause damage to other units in the building. What happens to your business if you can't use your commercial space due to a flood, fire or water pipe leak? If your business is interrupted due to repairs, for example, do you have any recourse with the landlord?
---
17

Moving in

Moving in: Even though you've signed the lease, is there an element stipulating when the space will actually be ready? Is there any remedy if you're not able to move in on the day you're supposed to?
---
18

Late payments

Is there a grace period for late payments? Are the penalties overwhelming? Try to keep yourself a buffer for your rent, or negotiate a less stringent grace period to give yourself some wiggle room – and always be on time with your payments!
---
19

Renewal and rent increases

Renewal and rent increases: What are the options for renewal on the lease? Depending on the circumstances, it may be more advantageous to negotiate a new lease than to renew your current one. Rent increases can kill a young business. When you're ready to sign a lease for your retail, office or industrial rental, try to negotiate on this or ask for a cap on increases.
---
20

Termination

What if you want out or your business isn't working? How easy would it be for you to get out of your commercial lease if you need to terminate the lease early – what kind of notice do you have to give, what kind of penalties are there? Who keeps the fixtures at the end of a lease?
---
Good luck with your retail, office or industrial rental business move!