Tenants: How to create an account and setup your profile
If you're looking for a property to rent, then we have a solution for you!
RentersPages.com is designed to take the pain out of finding your perfect digs with a one-stop-shop that understands what you're looking for and makes it easy for you to find it.
Why create a tenant profile? You can simplify the process of finding your rental property and have access to some great advantages: save searches, add properties as favorites, see which properties you've already contacted, rate and review properties you visit, and get alerts on properties that match your profile.
Here's how you can get started and find the property you've been waiting for!
1. From the RentersPages.com website, click My Account in the For Renters menu, then click New customer? Start here to set up your account. You can also start your search directly without signing up, but you may be missing out on all the benefits on having an account offers.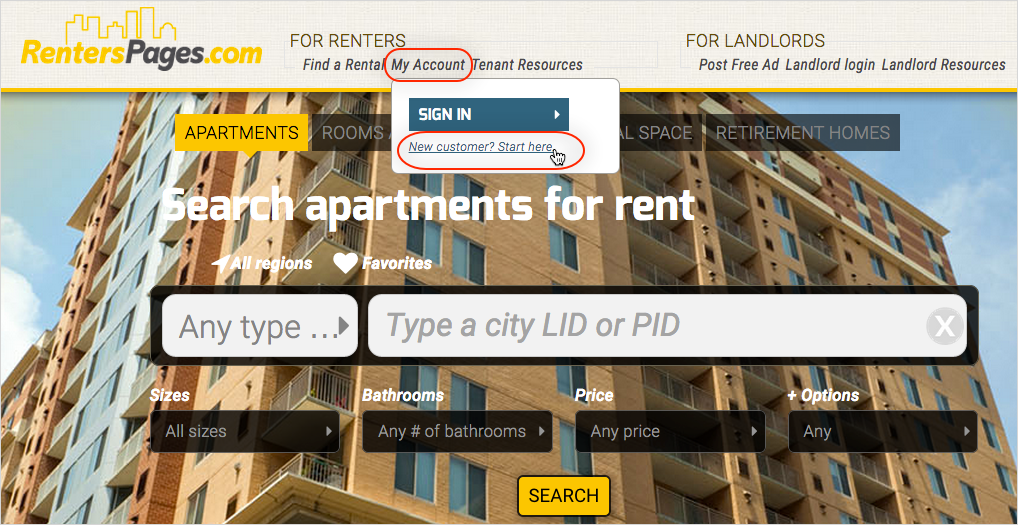 2. To sign up, simply add your name and email, and create a password. Choose the date you'd like to move in from the drop-down menu.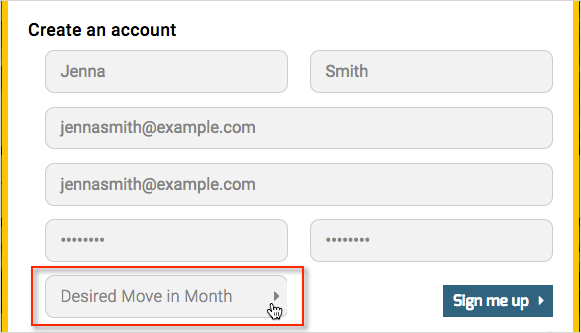 3. Next, select the option box to agree to terms and conditions and the privacy policy (required) and the listing updates (optional). Click Sign me up to complete the process.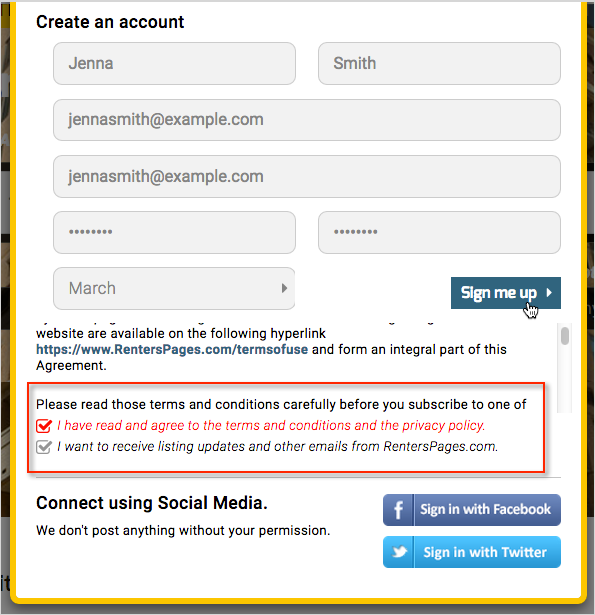 4. You can also simply sign in using your Facebook or Twitter account, and share properties with friends. That's it, your account is ready. You can sign in from the home page any time.

5. Now, you can choose to modify your profile and add more details to make the most of your account.
For example, you can personalize your profile by adding a picture. To do this, click on My Profile from the sidebar on the left, and then click Change/Upload. Find the picture and click Open.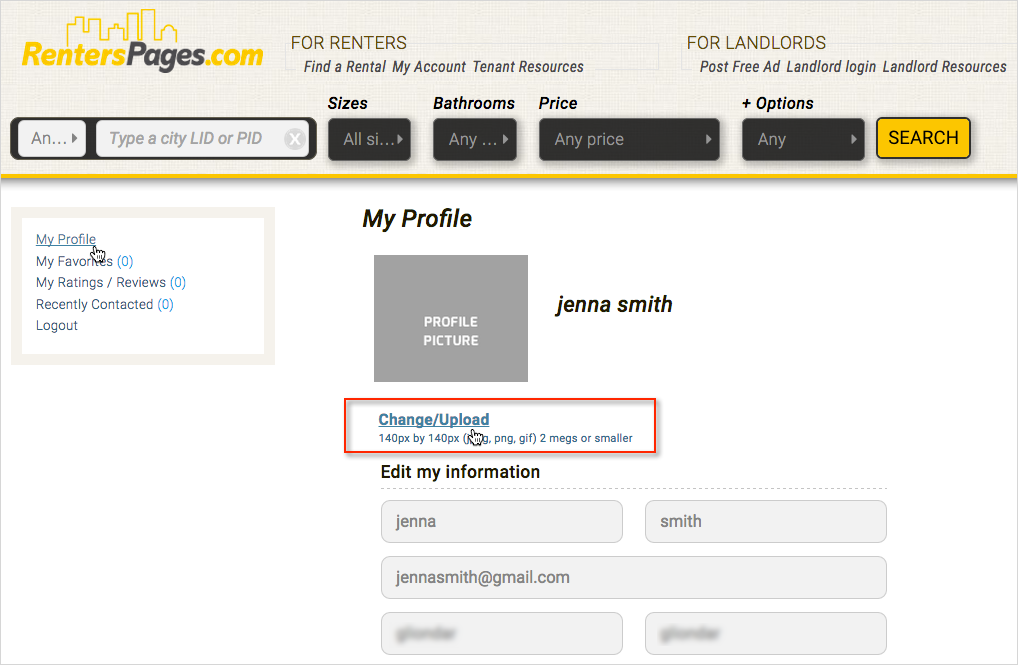 6. You can modify your options from your profile, such as your name, password, photo, move-in date, and whether or not you'd like to be notified when there's important news about your rental search or results.
When you've finished making the changes, click Update to save them.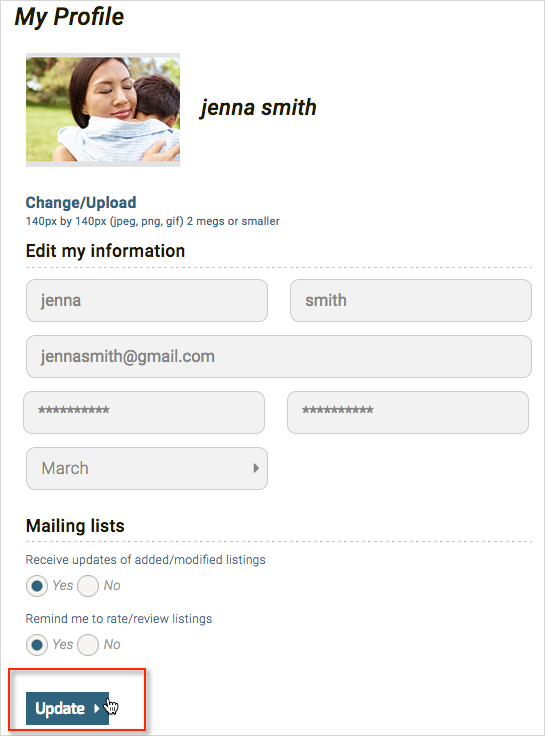 That's it! You're now ready to start searching for your perfect rental. With your new account, you can save your search criteria to make it easier to find what you're looking for.
We'll show you how to do this.
CREATE A SEARCH
Do you ever wish you didn't have to enter in the same information over and over again when you're searching online? RentersPages.com makes it easy to find exactly what you're looking for, without asking you repeatedly for the same information.
With a tenant account, your searches are saved - as are the properties you've recently contacted.
Let's get your started on searching for apartments.
Search from the Home Page or your Profile Page
1. Searching from the home page is the easiest way to start. Click on the drop-down list to select the type of property you're looking for.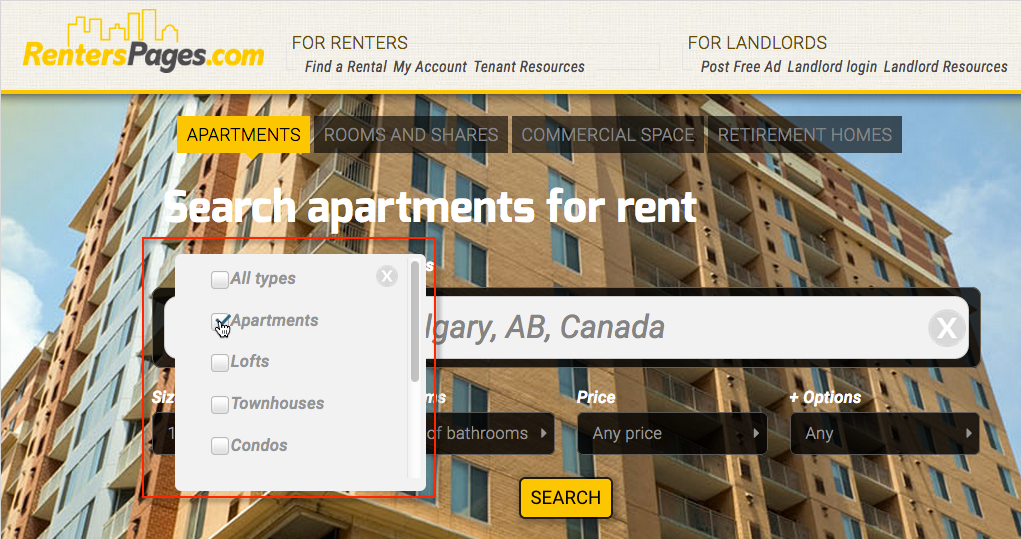 2. Enter the first few letters of the city -- you'll see a list of options for cities, so simply select yours.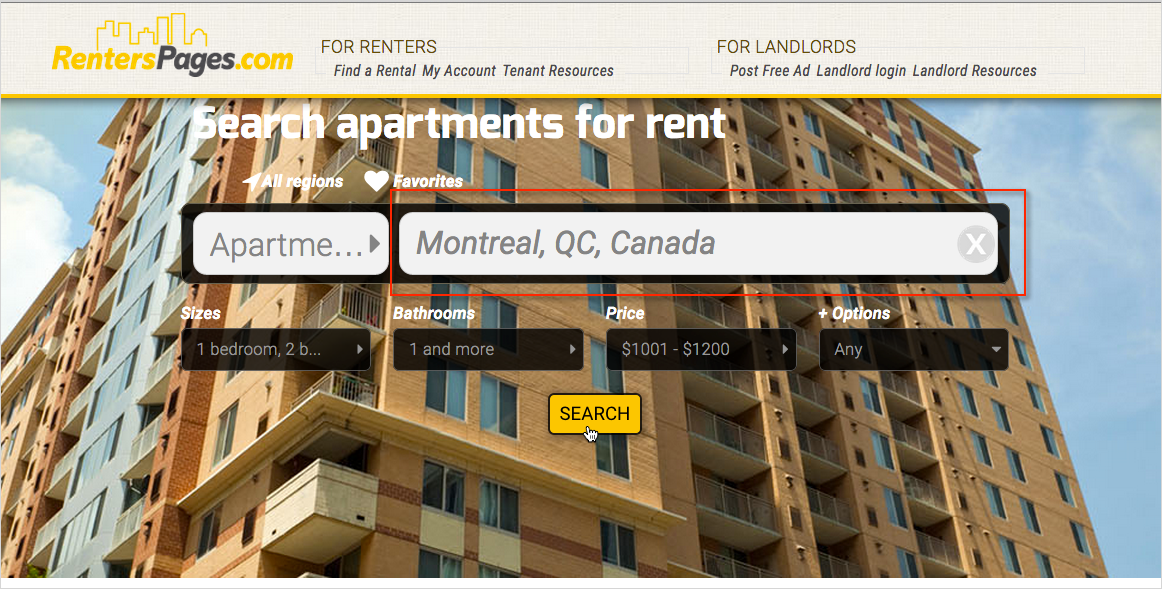 3. Next, you can decide on other options, such as the size of the place you're looking for, the number of bathrooms, and the price.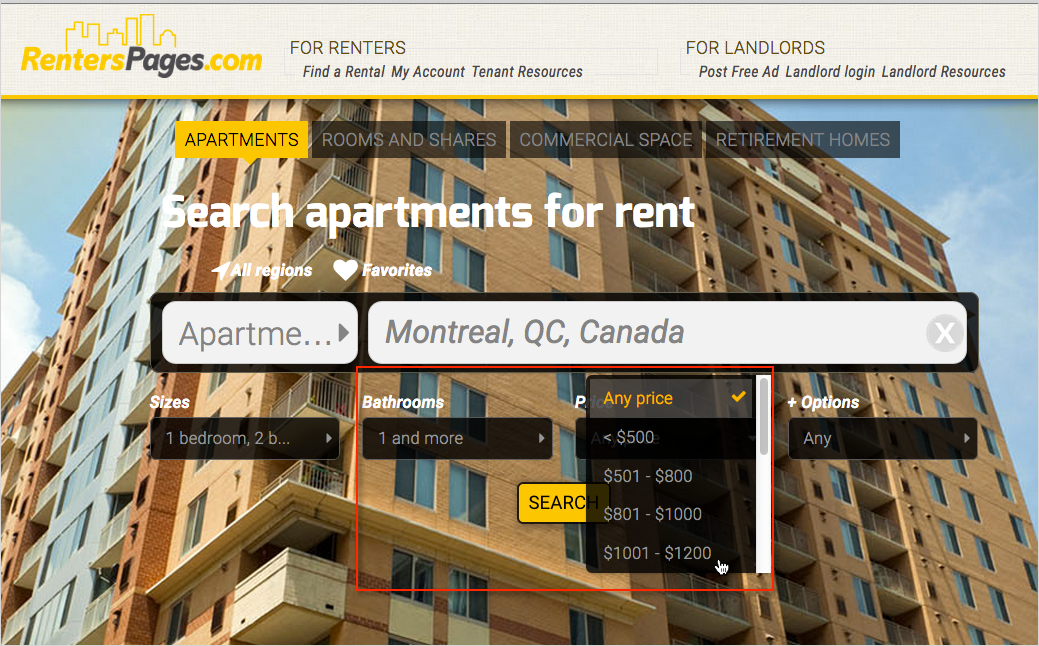 4. When you've selected all the options, click Search to list the results.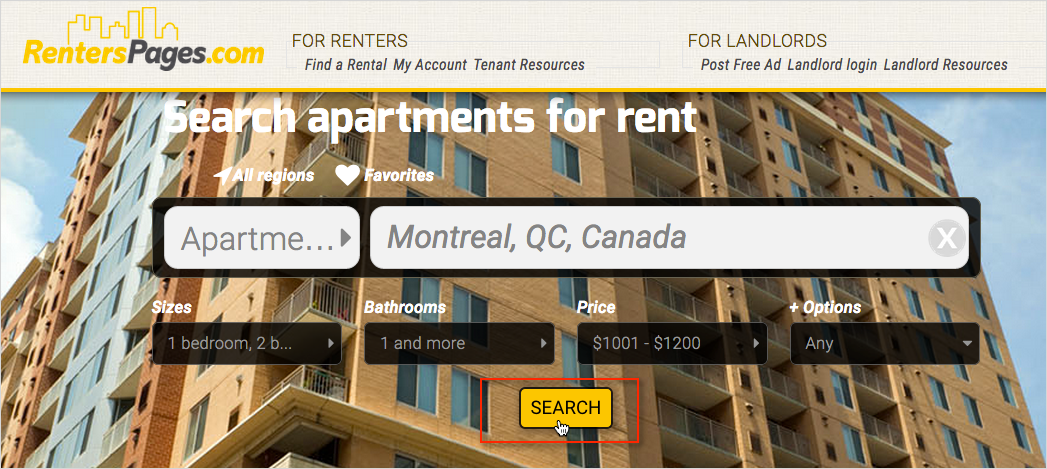 5. Your search results will be displayed on a new page. You can now view the property, look at photos, and contact the properties by clicking More details.

6. You can also browse properties in various cities directly from the home page - just scroll down the main page to the main cities in each province.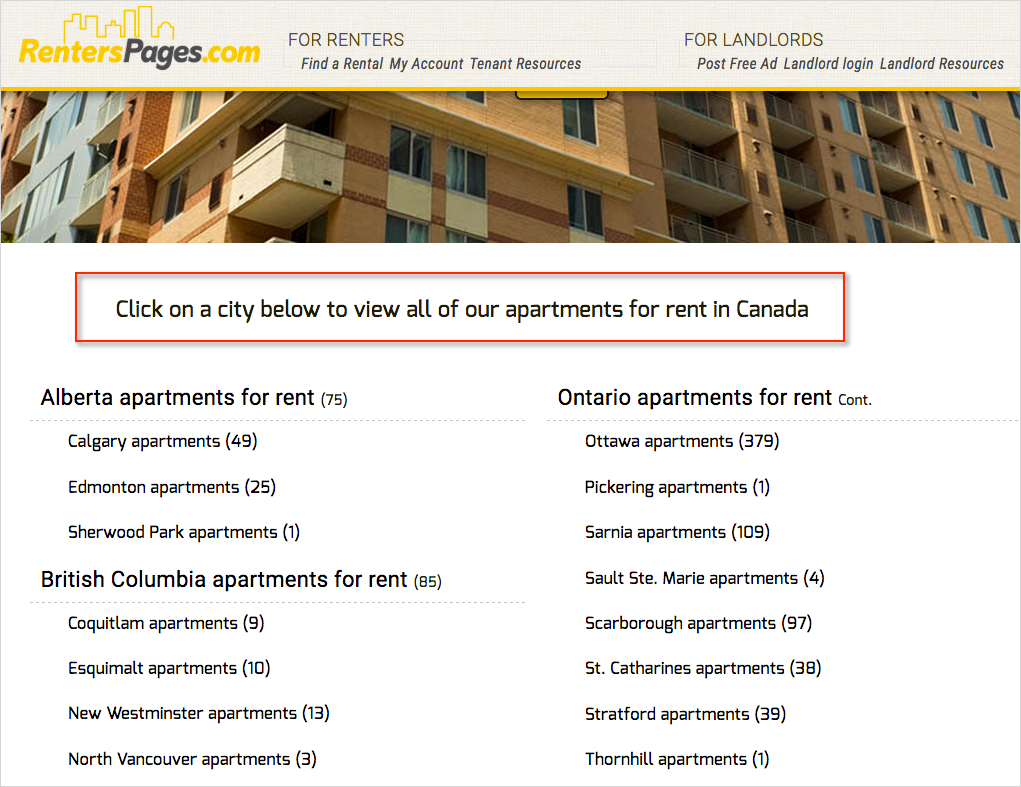 7. You can also search once you sign in directly from the top of the page. At the top of the page, select the type of property you're looking for, the city, size, and price, and click Search.

8. Alternatively, in your profile, you'll find a search option where you can also enter your criteria to find a property. Select your options and click Search.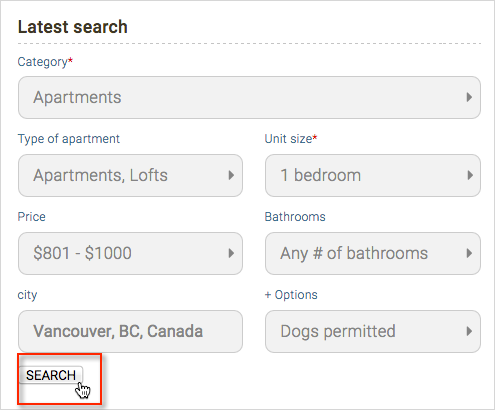 9. When you search for property, you'll also sometimes see featured apartments that are similar to the properties you're looking for. Check them out, they're worth it!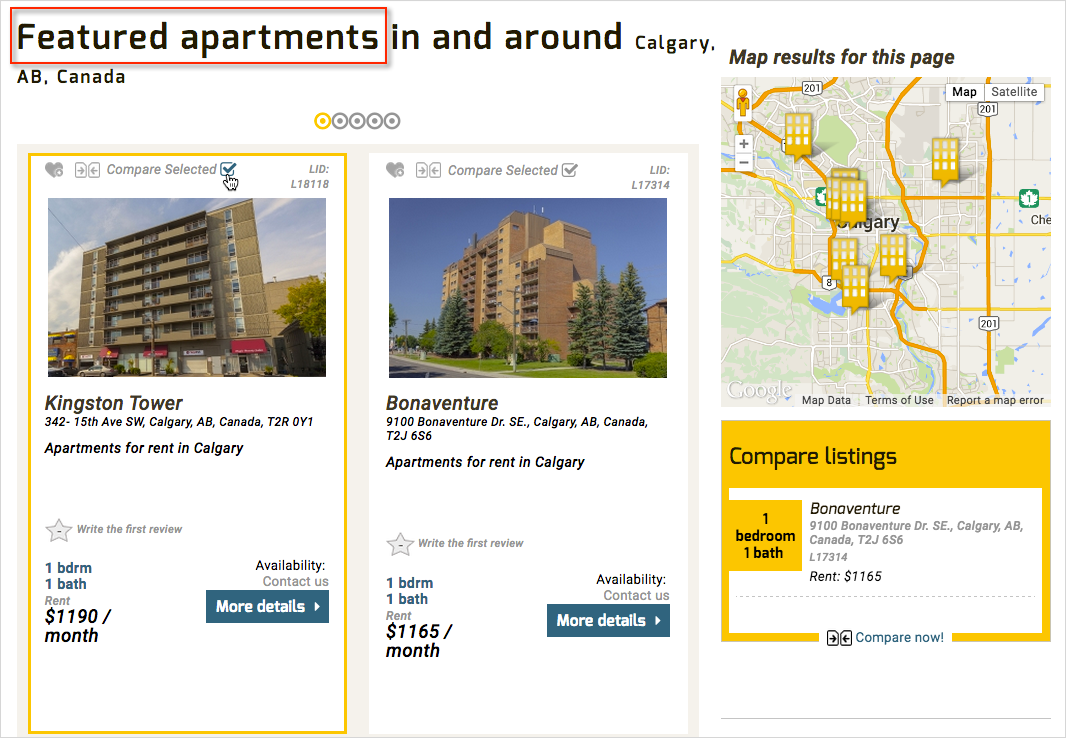 10. If you'd rather see a map view of where the properties you've found are located, you can click on Map View from the Search results. This will give you a more graphic idea of where the properties are.

You can toggle back and forth between the default List View and Map View.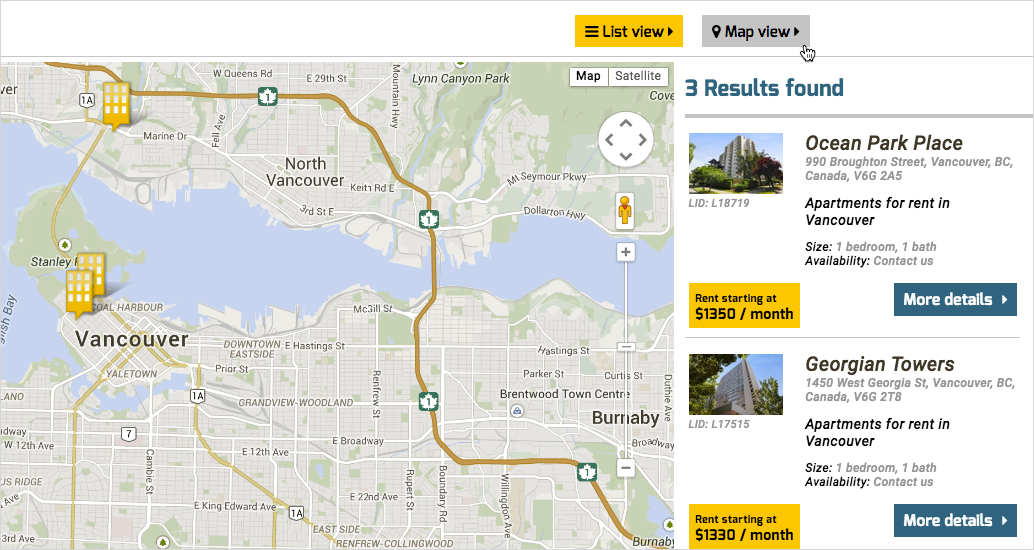 11. Once the search results are displayed, you can compare up to 3 properties. To do this, select the Compare Selected option at the top of the properties you want to compare, then click Compare Now!.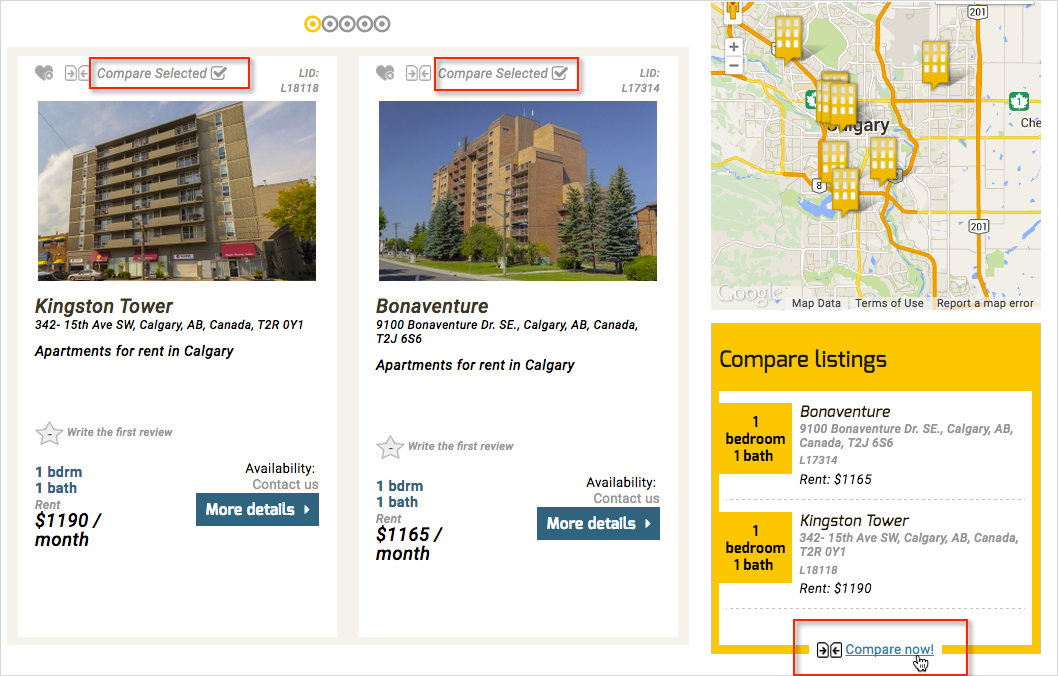 12. By hovering over the image of a property, you'll see a More details link. Click this to see more information about the property, including other units (beyond the scope of your search) in the same building.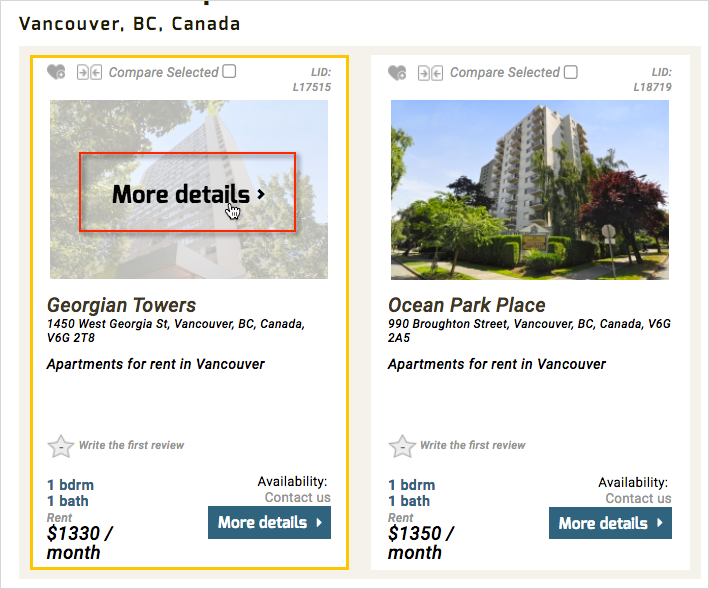 13. In the detailed view, you'll find photos and videos if the property owner has put any, as well as a handy Walkscore map to show you how easily accessible the property is to common amenities.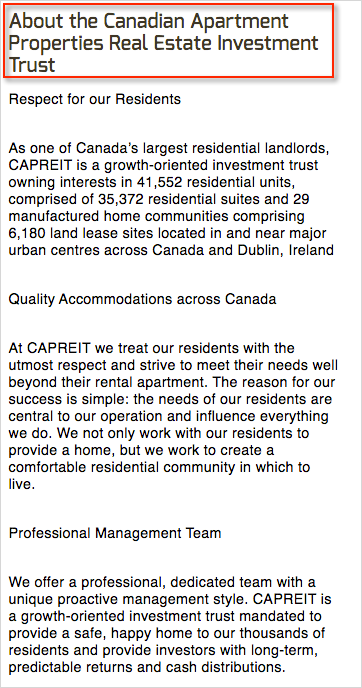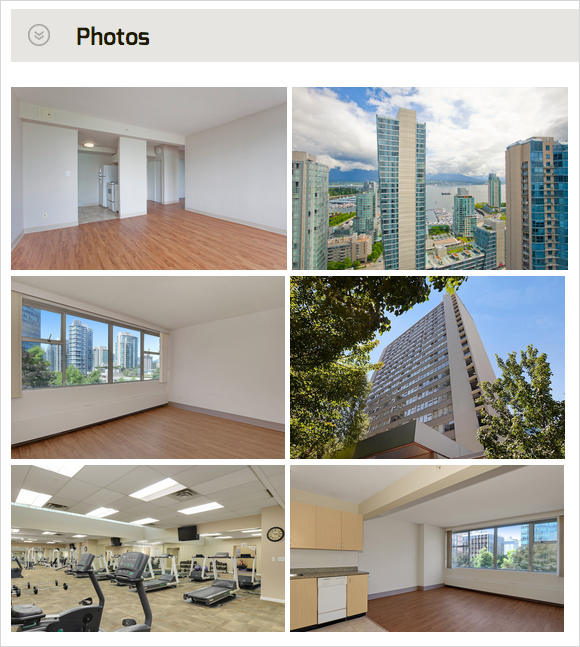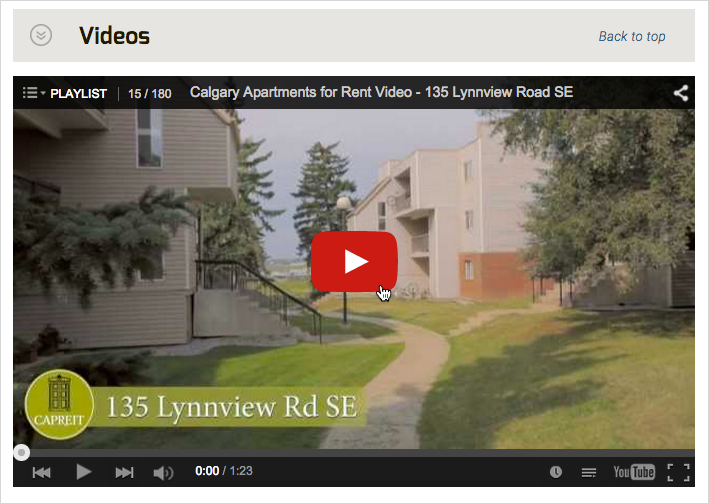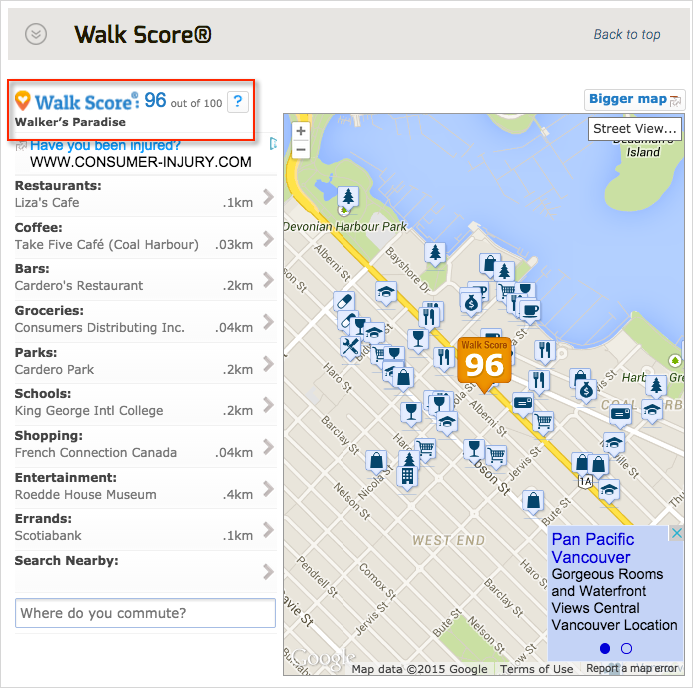 14. If a property looks interesting, but you're not quite ready to make that call yet, you can add it to your favorites so you can easily find it again the next time you log in. To do this, look for the heart icon from a search result or a comparison search and click it to add it to your Favorites.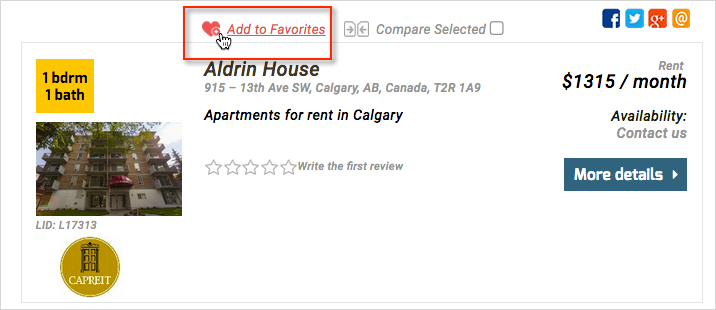 Now, when you want to go back to see your favorites, click My Favorites from the top menu.

15. See a property you or someone you know will like, you can share it with friends on Facebook or Twitter and start the conversation. To share, click the social media icons at the top of a property. Enter your credentials, then add your message to share the property with your community.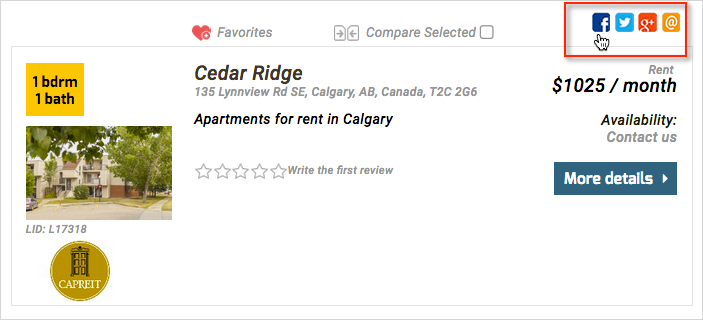 16. Another benefit RentersPages.com offers is the option of rating and reviewing properties. If you've visited a property and would like to share your opinions about it, you can do it by giving the property a star rating, and adding your comments.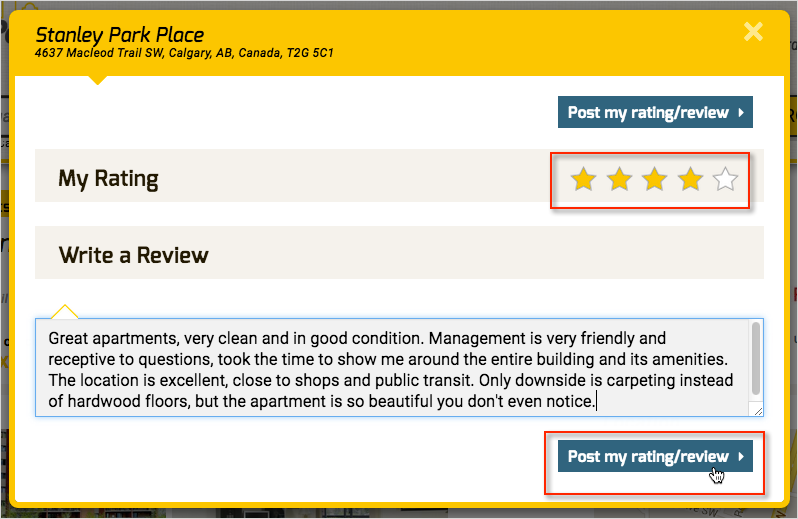 To add your reviews and ratings, click on the Rating star icons next to the property.