CONTACT PROPERTIES
RentersPages.com makes it easy for you to contact properties you're interested in quickly and effectively. Our user-friendly site offers a one-click option to get in touch with the owners and managers who may very well have the keys - for now - to your dream property.
1. When you click More details on a property from a search result, you'll see all the details about the property, but you'll also have 2 quick and easy ways to immediately contact the owner.
You can click the telephone number at the top of the page to display it, or you can send an email from the sidebar on the right.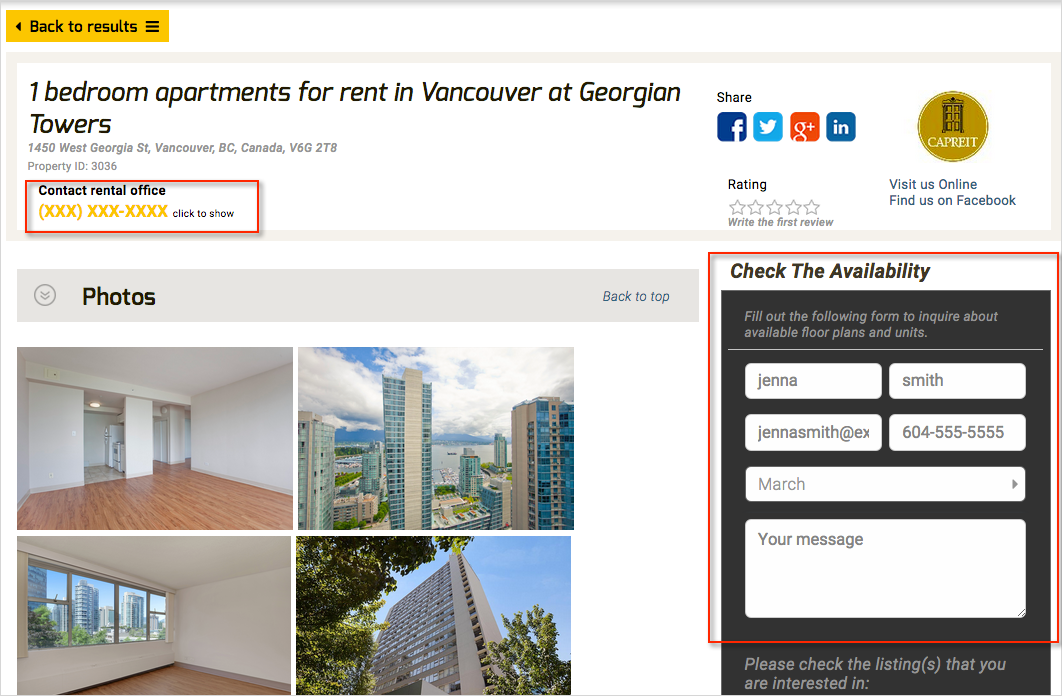 2. To contact the property owner by telephone, simply click the yellow (XXX) XXX-XXXX to display the telephone number.

3. To contact the property owner by email, simply enter your email message. Your name, email, telephone number and move-in date will be automatically selected, but you can still change them if you wish.
Enter your email message, select the units you're interested in, and click Send. The property owner will receive the email directly and respond to you.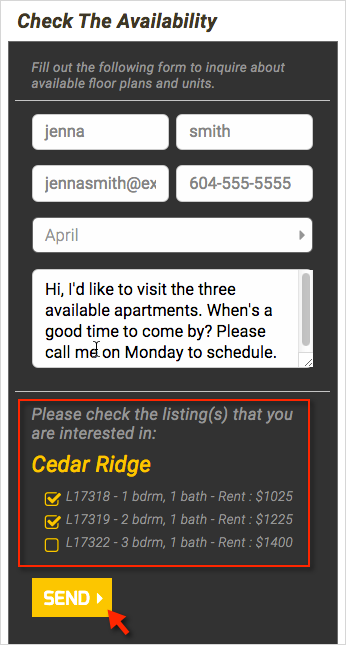 4. If you've seen a few properties and you're not sure which ones you've already contacted, simply go to your profile page and click Recently Contacted from the sidebar on the left. This will list your recent properties. From here, you can also view your favourites and any property you've rated.

We love making it easy for property owners and tenants to get in touch, so create your profile today and take advantage of these simple and effective communications tools.
Happy hunting!